Press Releases
08 May 2023
BBGI teams up with Conagen on sustainable bioproduction joint venture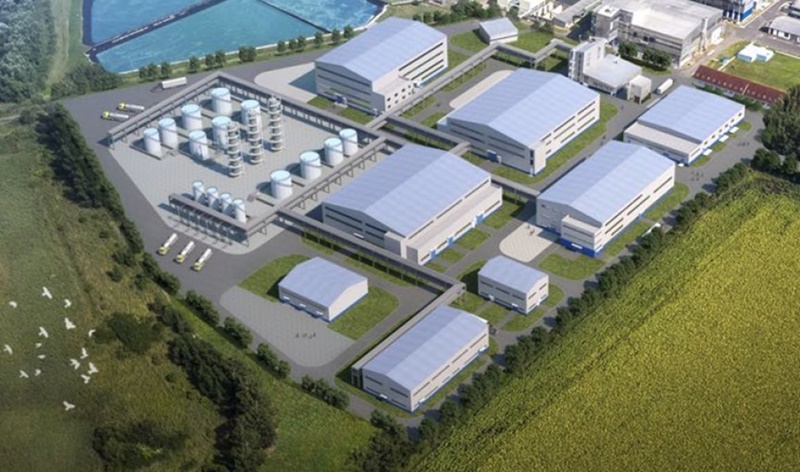 BBGI is working with Conagen, a U.S. product-focused advanced biotechnology innovator and manufacturer, to establish a large-scale precision fermentation manufacturing joint venture in Asia.
BBGI Public Company Limited, or BBGI, is one of leading biofuel business operators with production capacity including biodiesel and bioethanol that are among the top leaders in the country. Mr. Kittiphong Limsuwannarot, BBGI's Chief Executive Officer, revealed that "BBGI has signed a memorandum of understanding with Conagen regarding a large-scale precision fermentation joint venture to produce sustainable high-value bio-based products to benefit consumer health and well-being." The partnership aims to explore innovative biosolutions made through precision fermentation for commercial distribution, with the anticipated potential to increase business opportunities and future earnings.
A joint feasibility study is underway to explore product opportunities and examine the production facilities and key terms of the joint venture. "BBGI is committed to producing and scaling environmentally friendly and sustainable consumer products, using Conagen's state-of-art synthetic biology," said Mr. Kittiphong. "We're pleased to collaborate with Conagen in a joint venture on exploring novel and innovative biosolutions made through precision fermentation."
Under the plan, BBGI intends to retrofit and upgrade one of its existing ethanol manufacturing facilities or build new manufacturing factory in Thailand, to produce products using state-of-art synthetic biology developed by Conagen. BBGI also intends to conduct pre-marketing activities for such bio-based products through importation, distribution, and product registration, relying upon Conagen's product specifications and process development.
"Under the partnership, Conagen will oversee the engineering design and manufacturing, so an advanced biotechnology factory can be established to penetrate the markets in Asia," said Mr. Kittiphong.
"We are impressed with the ecosystem in Thailand for advanced biotechnology where BBGI is an industry leader," said J. Casey Lippmeier, SVP, Innovation, at Conagen. "Conagen is pleased to partner with BBGI as we transition this opportunity to product sustainable and eco-friendly products."
About BBGI
BBGI is a Bio-Based Green Innovation company using innovative biotechnology with an aim to be a leading Bio-Based Green Innovation company for sustainability. Dedicated to environmental protection and sustainability, the company uses alternative fuels, such as vegetable oil produced from natural raw materials instead of diesel fuel. BBGI also creates high-value and well-being products based on a belief that better health starts with what you consume and nourish each day to improve overall wellbeing.
About Conagen
Conagen is making the impossible possible. The company is a product-focused, synthetic biology R&D company with large-scale manufacturing service capabilities. Its proprietary strain development, fermentation, and scale-up technologies enhance its global partners' sales, production and profitability across a broad spectrum of current and developing markets in food, beverage, nutrition, flavor and fragrance, pharmaceutical, and renewable materials.